Wedding season is in full swing, and if you're like many brides-to-be, you're probably trying to find ways to save money. A DIY wedding manicure is a great way to do just that! It will save you money, but it will also allow you to have more control over the final look of your nails. So follow these simple steps to create a beautiful and affordable wedding manicure.
DIY wedding manicure tips from professional nail artists
Your wedding day is one of the most important days of your life. You want everything to be perfect, including your nails. But you don't want to spend a fortune on a professional manicure. Here are some tips for getting a DIY wedding manicure that will save you money and look amazing.
First, start with a clean slate. Make sure your nails are free of any polish or residue before starting your manicure. This will help your polish go on smoothly and last longer.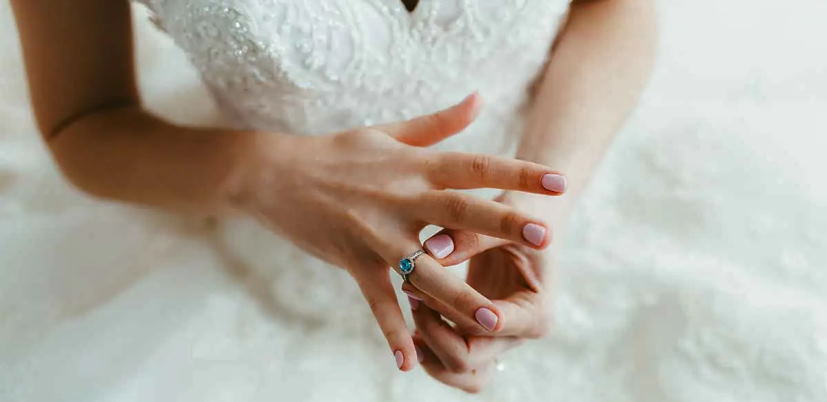 Next, choose a color that compliments your dress and the overall theme of your wedding. Nude polish is always a classic choice, but if you're looking for something more unique, try a light pink or even white. Once you've decided on a color, it's time to start painting.
Be sure to use a base coat before applying your polish. This will help the color go on evenly and prevent any staining of your nails. Once you've applied your base coat, start with two thin coats of polish. Allow each coat to dry completely before adding the next. Finish with a top coat for extra shine and protection.
Now that your nails are polished and perfect, it's time to add some finishing touches. If you're wearing an open-toed shoe, consider adding a little bit of glitter or rhinestones to your toes. You can also get creative with your manicure by adding decals or stamps. And don't forget about your cuticles! A little bit of Vaseline or coconut oil will help keep them hydrated and looking their best.
With these tips, you'll have a DIY wedding manicure that looks like a million bucks without breaking the bank. So go ahead and pamper yourself—you deserve it!
DIY bridal nail polish ideas
Your wedding day is one of the most important days of your life, so you want everything to be perfect. That includes your nails! We've got you covered if you're looking for some DIY bridal nail polish ideas.
Here are four pretty and unique polishes that will make your nails stand out on your big day: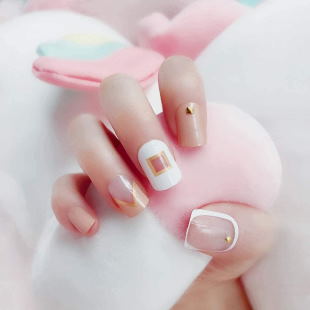 For a classic look, try a matte white polish. This timeless shade goes with any wedding dress and is perfect for an elegant affair.
If you want something more fun and festive, go for a glittery polish. A sparkly silver or gold shade will add extra glamour to your look.
Paint your tips with metallic polish for a modern twist on the classic French manicure. This is a great way to add a pop of color to your nails without going too crazy.
If you're feeling adventurous, try out a negative space manicure. This trend is super chic and easy to do yourself. First, paint your nails with a base color, then use tape or stickers to create designs with bare spaces. After removing the tape or stickers, you'll be left with some pretty and unique nail art!
We hope these DIY bridal nail polish ideas have inspired you to create your own beautiful mani for your big day. Remember, it's all about having fun and being creative – so have fun experimenting!