Your wedding day is one of the most important days of your life. It's the day you officially become a wife! While there are many things to think about when planning your wedding, your nails should be high on the list. Whether you're looking for a classic look or something more unique, these matte nail ideas will stun everyone at your wedding. Read on to find out more!
Stunning matte nail ideas for brides
Your wedding day is all about you, so why not wear a bridal look that reflects your style? If you're the type of bride who loves a little bit of edge, then matte nails are the perfect way to add some attitude to your ensemble. Here are four eye-catching matte nail ideas for your bridal look:
Metallic Matte: Try metallic matte nails for a unique take on the classic French manicure. This trend is both edgy and glam, and it's perfect for making a statement on your big day.
Bold & Beautiful: If you're not afraid of a little color, go bold with your matte nails. A bright hue will add instant personality to any bridal look.
Dramatic Details: For an even more dramatic look, try adding some embellishments to your matte nails. You can go for something simple like a rhinestone accent nail or get creative with detailed decals.
Classic & Elegant: Nude matte nails are the way to go if you prefer a more classic look. This timeless style is perfect for any bride who wants to keep her nails looking chic and elegant on her big day.
Ways to make a matte manicure
A matte manicure can be a stunning look, but it's not always the most long-wearing option. So if you're set on rocking a matte nail this season, here are a few tips to make your mani last:
Start with clean nails – This may seem like a no-brainer, but it's important to make sure your nails are free of any oils or residue before applying polish. Otherwise, your manicure is more likely to chip.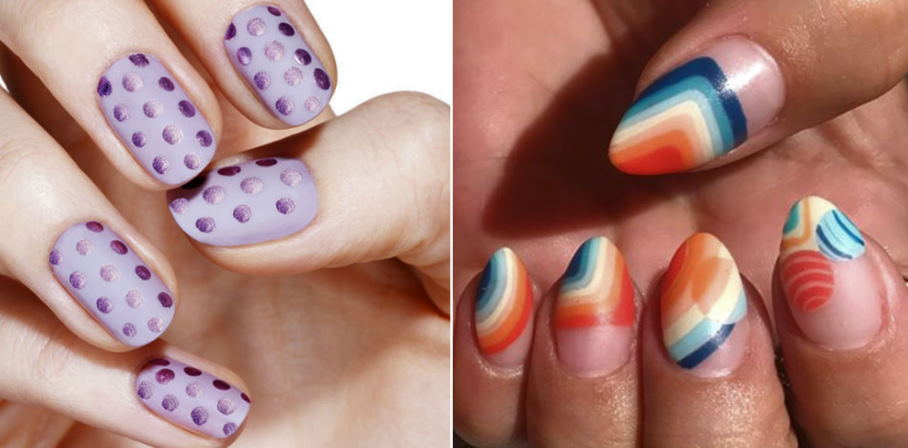 Use a base coat – A base coat will help your polish adhere to your nails and prevent chipping.
Let each layer dry completely – This is key! Make sure to let each layer of polish (base coat, color, topcoat) dry completely before moving on to the next. We know it's tempting to speed through your manicure, but trust us, this step is worth it.
Apply a top coat – A top coat will give your nails an extra layer of protection and make your matte polish last even longer.
Avoid activities that can cause chips – Certain activities can put your manicure at risk for chips or nicks. For example, try to avoid opening soda cans, using harsh chemicals, or doing dishes without gloves.
Now that you know how to make your matte manicure last go forth and rock the look!